Cahuita
Cahuita is a laid back and vibrant little village in the setting of Costa Rica's unique Creole culture. The hotel is 2.5 kilometers from Cahuita center. It's a pleasant 30-minute walk along the beach road heading south or a 10-minute drive from the hotel by car.
Beaches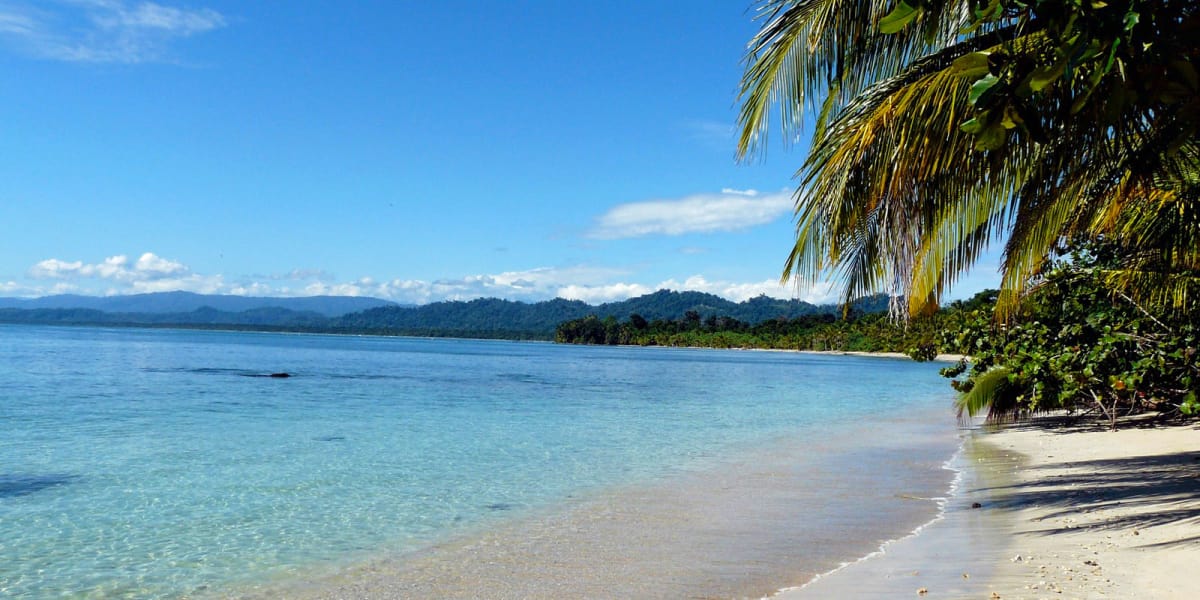 Playa Grande
For a long, reflective stroll down a beach that seems to stretch endlessly toward the horizon step onto Playa Grande's 25 miles of surf and sand that runs down the coastline from Cahuita to Limon. Located 250 meters from the hotel, go out of the gate to your left, walk 50 meters then turn left again, walk 200 meters and then it's on the right hand side after the white chain link fence. Best place for a long walk and watching the sunrise!
Playa Negra
At the northwest end of Cahuita, Playa Negra is a long, black-sand beach flying the Bandera Azul ecological, a flag that indicates the beach is kept to the highest ecological standards. This is undoubtedly Cahuita's top spot for swimming and is never crowded. When the swells are big, there is an excellent beach break for beginners. Located 500 meters south of the hotel to your right.
Playa Blanca
A sprawling embankment of white sand parched by the sun's rays and washed by the breaking waves of the Caribbean Sea, Playa Blanca stretches into the depths of Cahuita National Park. Located in Cahuita National Park 2.5 kilometers from the hotel and is one of
Restaurants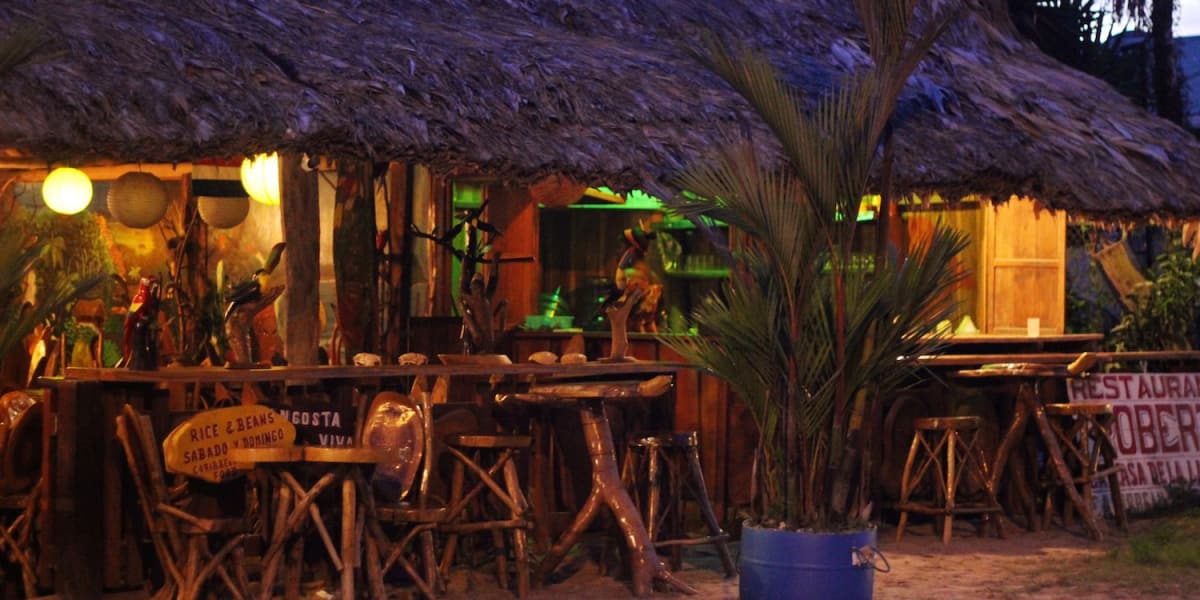 As part of our "As You Wish" concierge services, we're happy to suggest the perfect place nearby for your lunch or dinner during your stay with us. We have all lived locally and enjoy the variety and quality of Cahuita restaurants. When you check in to Magellan, be sure to let us know what you're craving and we'll suggest an ideal restaurant for you. If you are in the planning phase of your stay here, we've put together the list below of our personal favorites.
Banana's • Sobre Las Olas • Cahuita Pizza • Miss Ediths • El Girasol • Coral Reef
Things to Do, Outdoor Adventures & Attractions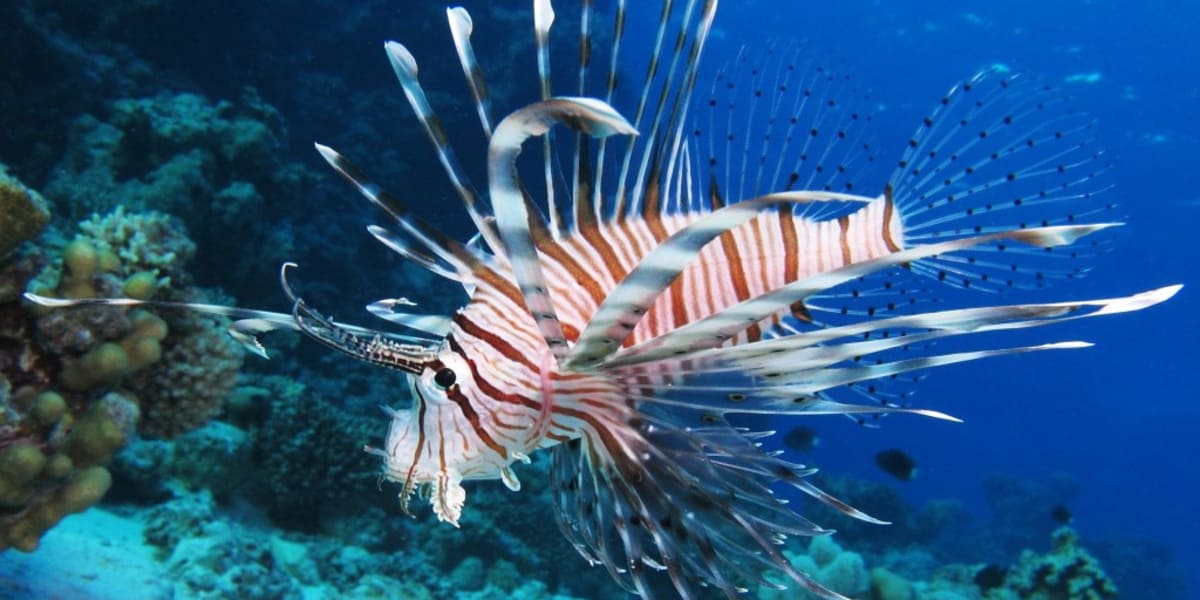 Snorkeling at the National Park
Cahuita Coral Reef is an underwater paradise in the crystal blue warm waters. Extending out in a fan shape, the reef is close to the shore line off Cahuita Point and is home to a large variety of fish, lobsters, clams and various aquatic plant life.

Cahuita National Park Tours
The pride of this little town would have to be the National Park. Established in 1970, this park protects, 5303 hectares of biodiversity ranging from beach, mangrove, margin/edge, marine and tropical rainforest-lowland habitats and wildlife.

Tree of Life
The Tree of Life animal refuge is only open during the months of November 01 - April 15, and July 1st - August 31st from Tuesday to Sunday for one daily guided tour at 11 am. The tour goes for approximately an hour and half and costs $15 or 8000 colones per person.

Horse-back riding tours
If you love horses and wish to explore the beaches of Cahuita in style, consider horse tours.

Surfing
Cahuita's Playa Negra is a small, dark sand beach 500 meters from the Magellan. The waves break on soft, smooth sand, and generally are small and easy for beginners.

Chocolate Tour
Take a guided walk in the trails of the indigenous reserve to learn the natural history of the tropical rainforest and wildlife hide-outs and see and learn about the banana plantation and the very special cacoa tree. With a collection of ancient machines, tools, pictures and artifacts of the Bribri culture, you will be familiarized with the cacao bean harvest, drying methods and will even get a chance to personally make chocolate the traditional way.

Kayaking Tour
The kayak tour is a great ecological way to explore Cahuita National Park or several rivers in the area. Sit back and take yet another perspective of the plants and wild life that surround the rivers.

Zip line Tour
Of all the things to do in Cahuita, this eco tour is guaranteed to take your breath away. It's a unique opportunity to explore the rainforest from a bird's-eye point of view. Eight platforms and 1200 meters of cable join to give you an educational thrill ride you won't soon forget!

BriBri indigenous reserve
This tour is one of the most authentic things to do in Cahuita. Visit a native family and let them show you how they live, their language, how they build their houses, how they cook and their history. You'll also learn natural treatments with native medicinal plants, and participate in a bow-and-arrow hunting demonstration.
Check out TripAdvisor for a list of top activities to do in Cahuita.